Dual Layer Wristbands
Buy 100+, get an extra 100 FREE!
Extra Offer: 10% OFF auto applied today
Pricing BEFORE discount: Inch Dual Layer Wristbands
Dual layer wristbands, also known as color coated wristbands are a stylish & unique style. You will choose the base color of the band and a color to spray on the outer side. The wristband will then be engraved to reveal your message in the color of the base. This gives the color coated wristbands a dual layer effect. Many people who choose dual layer wristbands use the wristbands in a reversible way. For example, if at an event, wearing the wristbands with a specific side showing could mean you're either open to handshakes/hugs or you'd like others to keep their distance. Our dual layer wristbands are great for:
Conveying a choice
Showing support for loved ones
Fundraising for non-profits
Brand awareness
Marketing events
Supporting sports teams
Party favors
Loved Loved Loved
Product Reviews (95)Shop Reviews (1)
B 10/10/2020 Sleek Wristbands
Brenda S.
Loved Loved Loved
We ordered dual layered wristbands for my sons Birthday celebration of of life event. We ordered a total of 100 in 3 different sizes, plus 1 custom one for my grandson that said Dad.
Sara V helped out with the ordering and kept in contact with me start through delivery.
Couldn't have asked for better customer service and the product is beautiful. And was a big hit with family and my sons friends
Thank you sleek wristband
You have a customer for life.
Great service! Quick and proffessional!!
Thank you for helping me make a custom design
Step 1: Select your Wristband Style
Low Price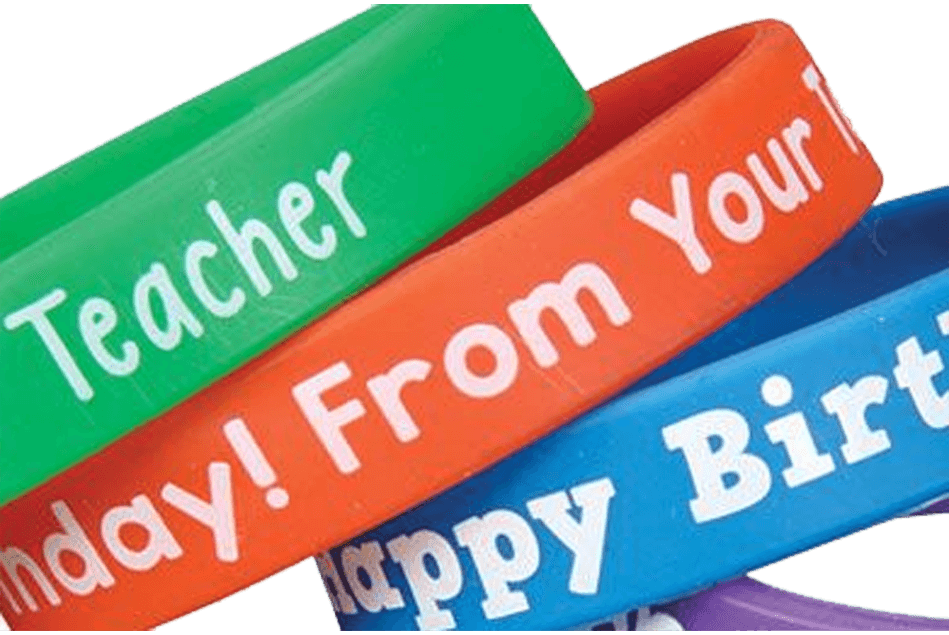 Most Popular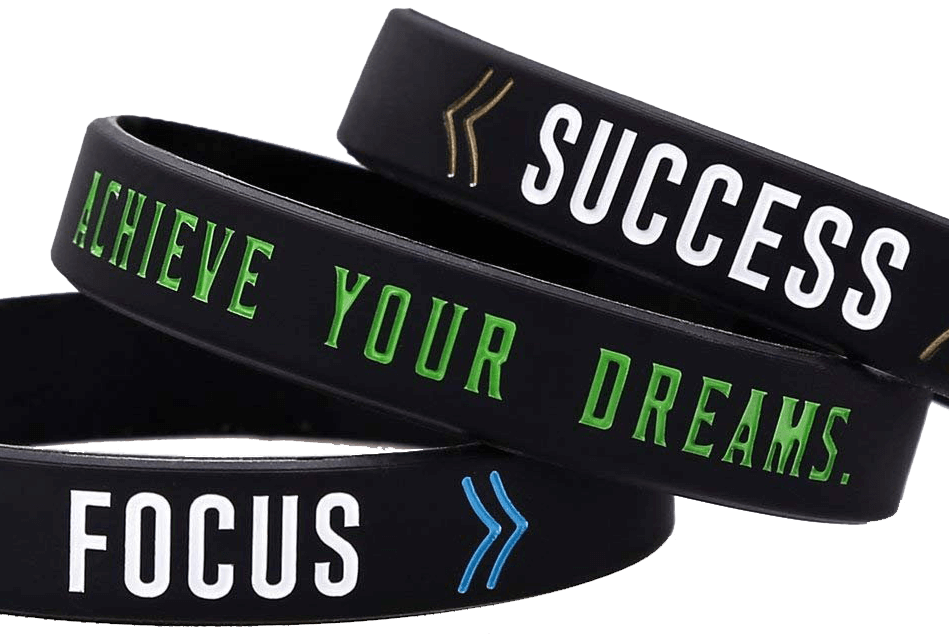 Classic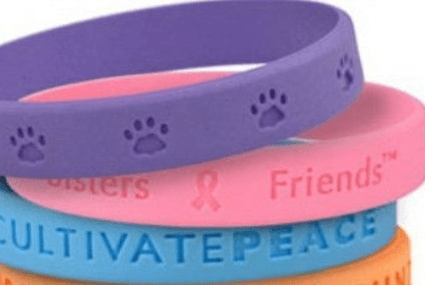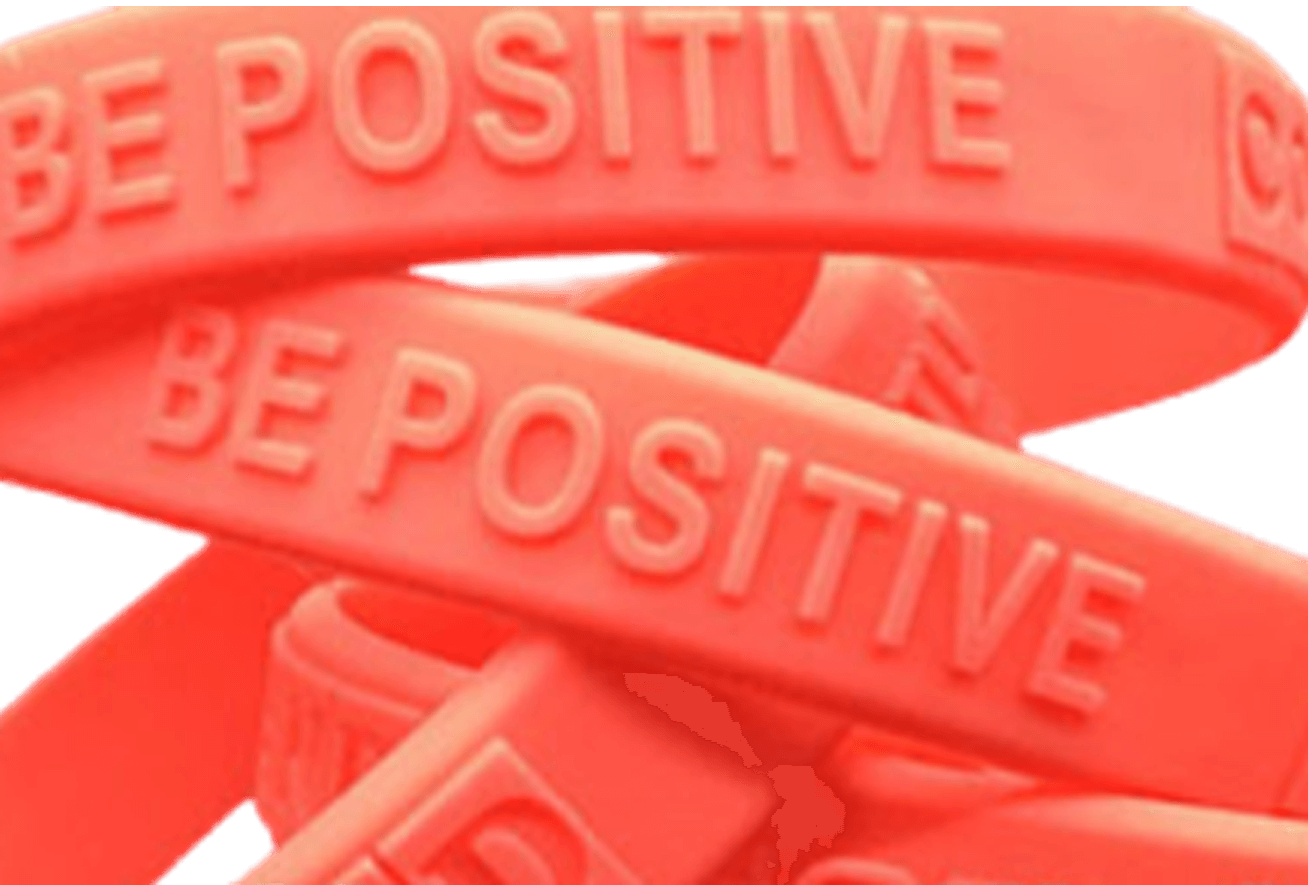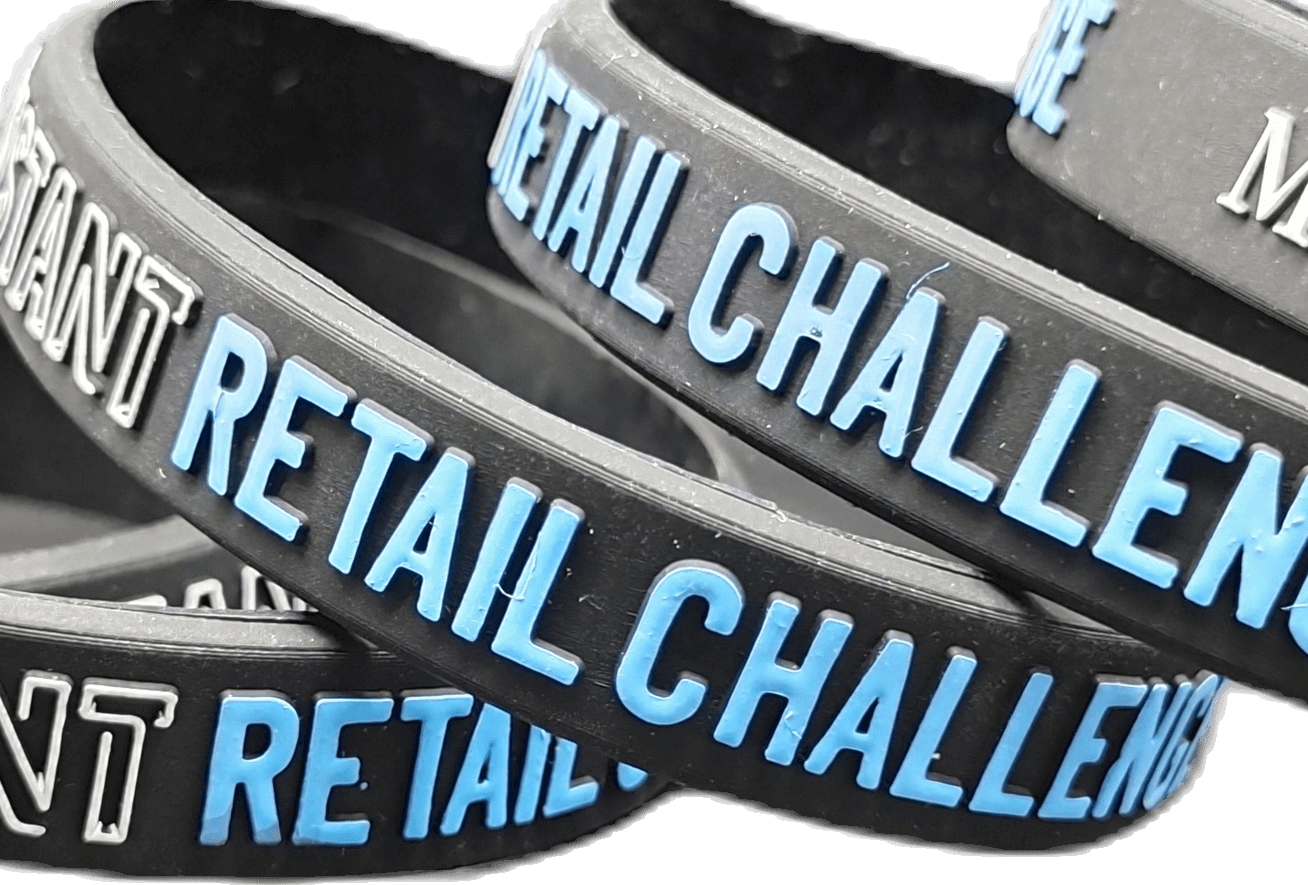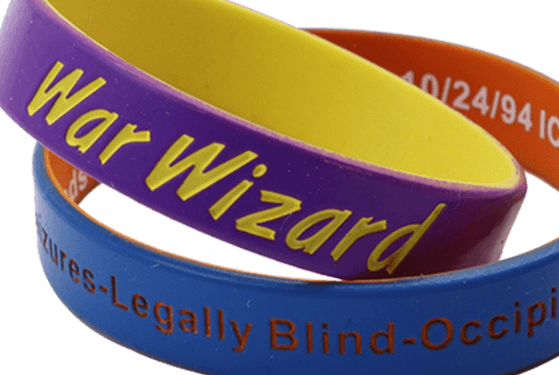 Step 2: Select your Wristband Size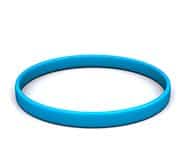 Most Popular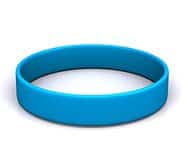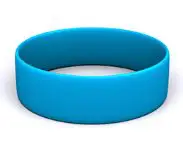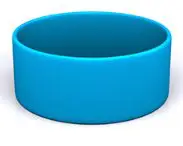 Step 3: Select Your Colors & Quantity
Adult: 8 inches around wrist - fits most men
Medium: 7.5 inches around wrist - fits most women & teens
Youth: 7 inches around wrist - fits most kids 6-12
TIP: Try rounding up to the next QTY bracket to see if price is lower. (QTY: 20, 50, 75, 100)
One size is included in price. Additional sizes are $25.00 each.
Style
Color
Text
Adult
Medium
Youth
Step 5: Select Additional Options (optional)
Individual Packaging
Get each wristband packaged individually in clear plastic to allow for easy distribution.
25% Stronger
Increase durability with higher quality & thicker bands.
Convert to Keychains
Attach your wristbands to your keys or bag by turning them into keychains. Only available for Continuous Message.
Step 6: Select Estimated Delivery Time
Full Transparency Note: FedEX & UPS have been experiencing COVID delays so we had to extend our usual 6-7 day delivery estimate by a week. While most orders are being delivered within 7-8 days, we (or any other company) cannot guarantee a specific date.
All prices are listed in U.S. Dollar.