Premium quality, delivered fast.
Let Us Design Your Enamel Pins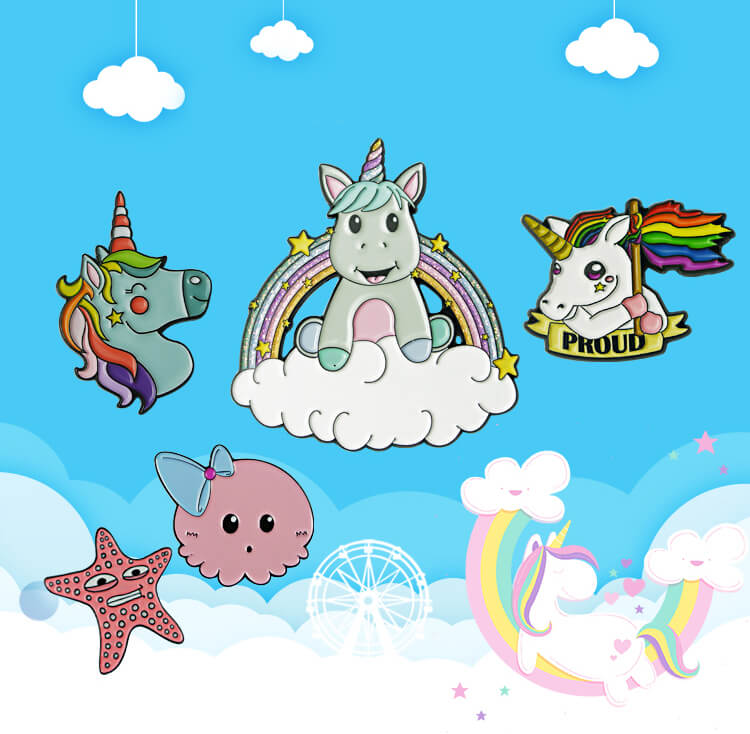 3 Simple Steps & Up Front Pricing
Soft Enamel Pin Cost Estimator
Customized soft enamel lapel pins have a wide array of uses, some of which include promoting your organization, company, or event, creating unique gifts for loved ones, handing out pins as awards, using it as a fundraising item, creating custom collectibles, using it as membership, and much more. 
With many years of experience manufacturing custom pins for a countless number of organizations around the world, you can confident that you'll receive the highest quality, and heavily customizable soft enamel pins with excellent customer service. We have hundreds of colors and fonts to satisfy your custom pins needs.
Low prices combined with free shipping allows you to receive the best possible deal and stay well within budget. Don't worry, the low prices definitely do NOT mean low quality. Our materials are high quality, durable, and will last a long time. But if, by chance, you do have any issues, our customer service is the best in the industry. We will do everything required to keep you satisfied which is why we provide a 100% satisfaction guarantee
What materials do you offer?
We provide soft enamel, which is the most popular, cost effective, and has the fastest production time. We also offer hard enamel which has less customizable options, but has a more premium look and feel.
When can I expect to receive my order?
You can expect to receive your order no more than 12 business days from purchase date. If you'd like to receive them earlier, you can choose expedited shipping and receive your order within 7 business days.
What is the minimum quantity?
We do not have a minimum order requirement for any of our products. You can order 1 or you can order thousands. However, it's cheaper per pin when bought in bulk.
What do I do if I received the wrong order?
Ah, that's not good! If, by chance, you receive the wrong order, please contact us and we will do what is necessary to make it up to you. That can either be refunding your money or re-producing your order and expediting it to you.
Can I get a mockup/proof of my pin design?
Yes you can! We will create a digital mockup in PDF format with your requirements for you to approve prior to ordering. Please request the digital proof through email and we will reply as soon as possible.
Can I make changes to my order?
We send new orders into production as soon as we can to ensure timely delivery of orders. If you want to make a change to your order, please call us at
1-346-800-2629
as soon as possible. Once your order goes into production, you will not be able to make changes.