Ink Injected Wristbands
Design yours in 5 simple steps
FREE Expedited delivery today only! (Choose date on Step 5)
Step 1: Select your Wristband Style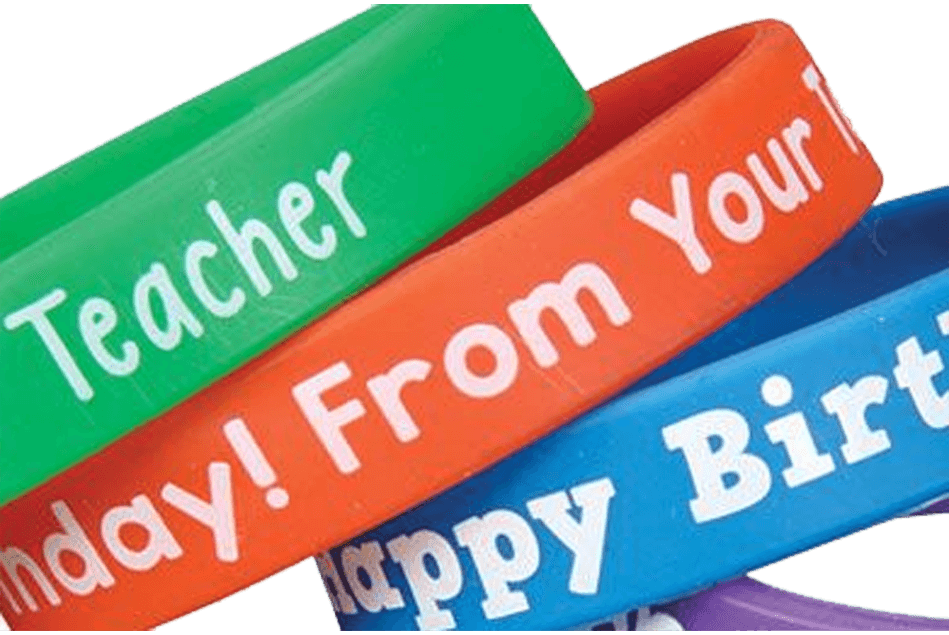 Low Price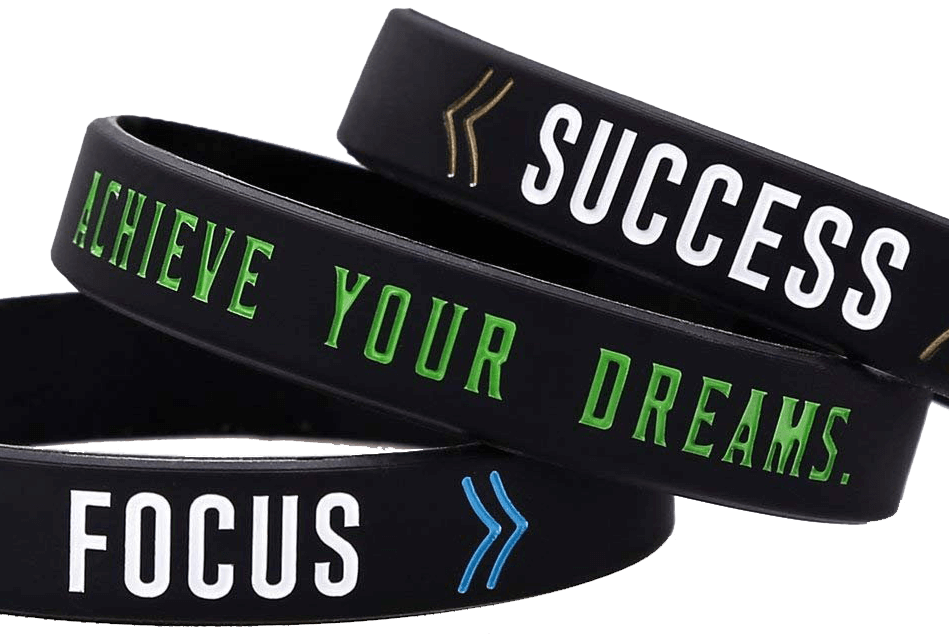 Most Popular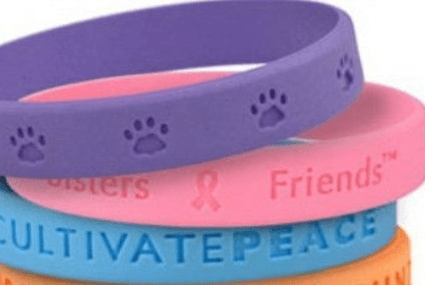 Classic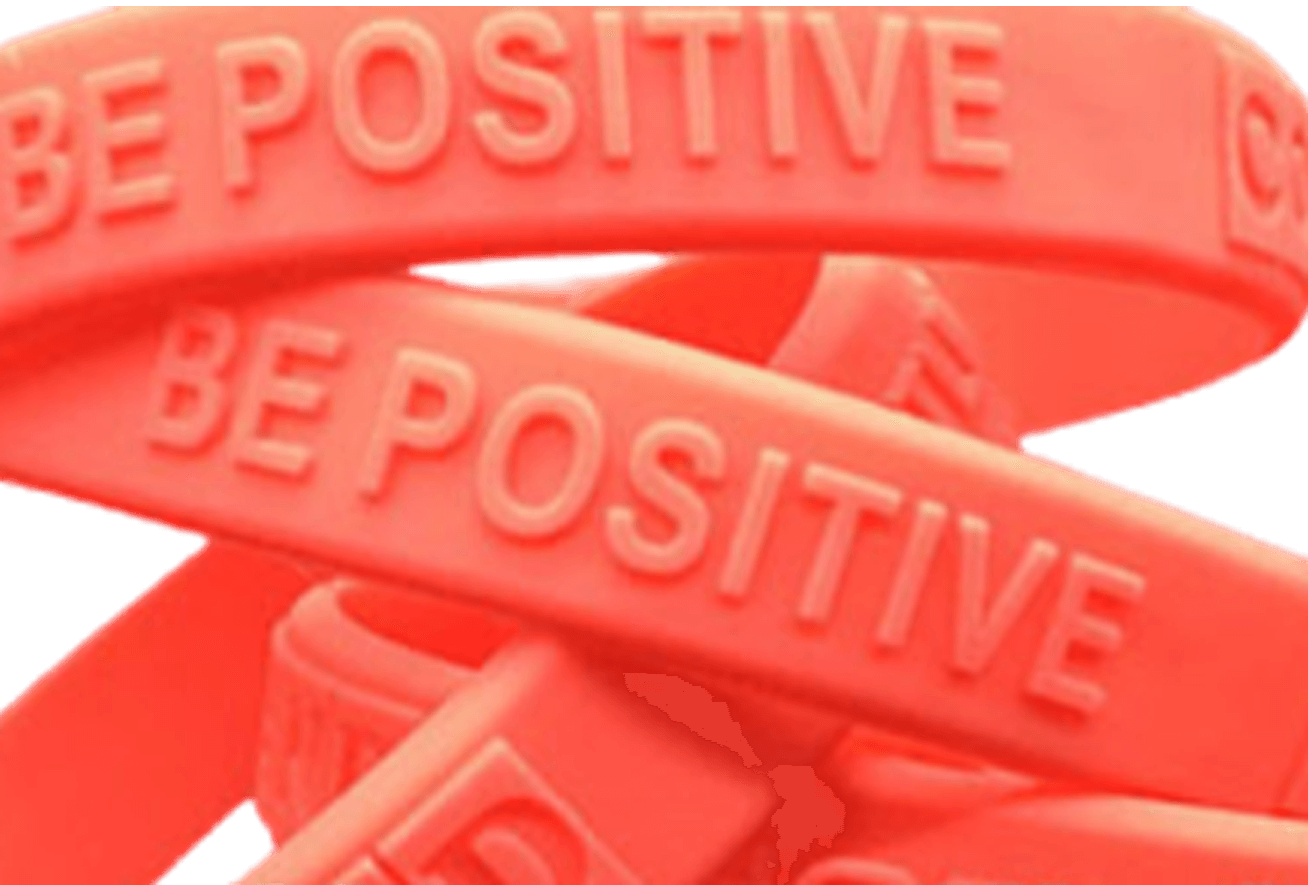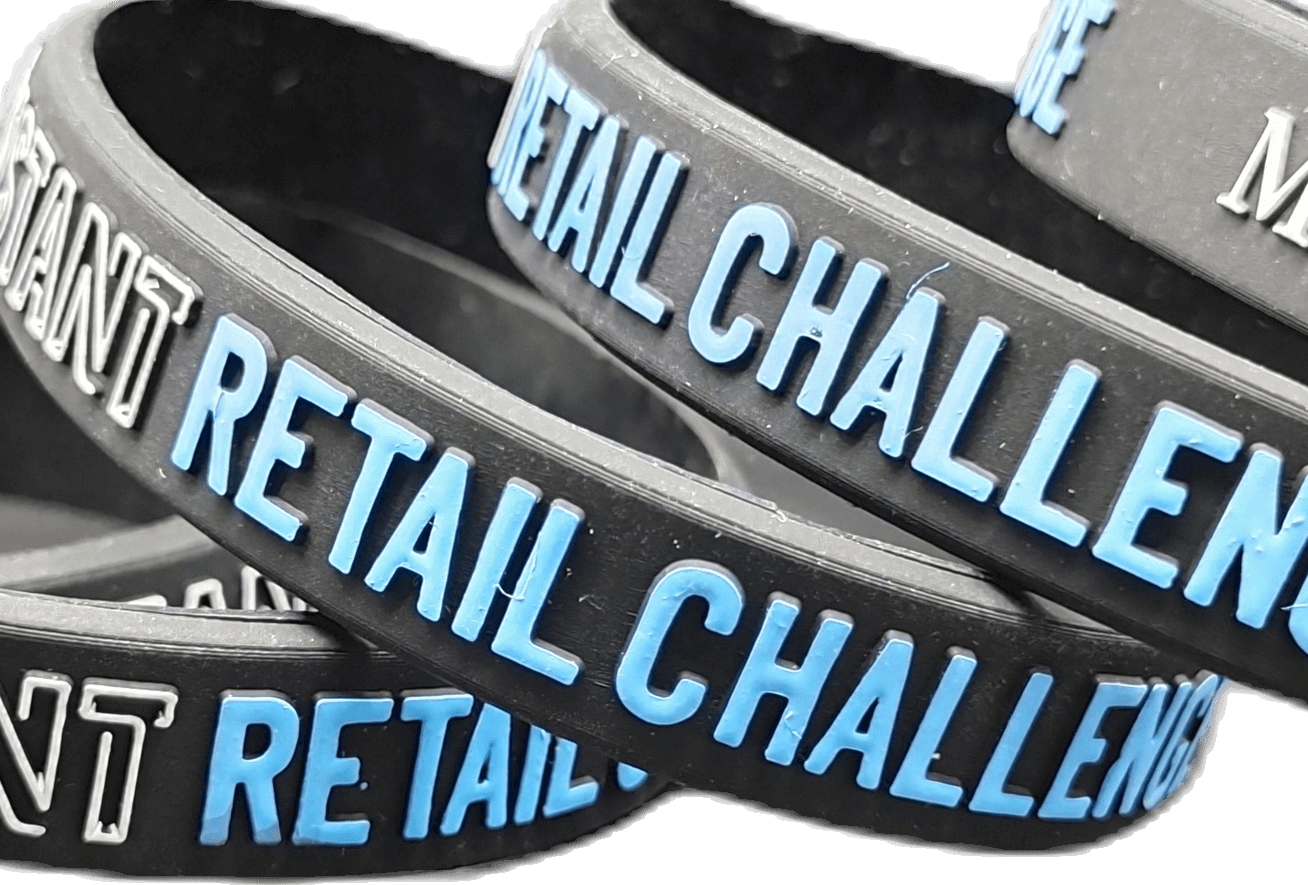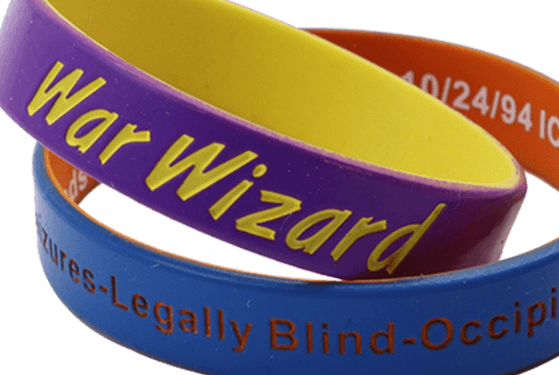 Step 2: Select Your Colors & Quantity
Adult: 8 inches - fits most men
Medium: 7.5 inches - fits most women & teens
Youth: 7 inches - fits most kids 6-12
One size free. Additional sizes are $25.00 each.
Add 100+, we'll add an extra 100 FREE!
Style
Color
Text
Adult
Medium
Youth
Step 4: Select Additional Options (optional)
Individual Packaging
Get each wristband packaged individually in clear plastic to allow for easy distribution.
25% Stronger
Increase durability with higher quality & thicker bands.
Convert to Keychains
Attach your wristbands to your keys or bag by turning them into keychains. Only available for Continuous Message.
Step 5: Select Estimated Delivery Time
All prices are listed in U.S. Dollar.
Ink injected wristbands, also known as debossed color filled wristbands are our most popular style. It takes our classic debossed wristbands to the next level by filling the engraving with ink to make the text pop. Your ink injected wristbands will be laser engraved and then carefully filled with the color of your choice. This style is popular because of how the text pops and has a much lower possibility of fading. In the rare case the ink does fade, the engraved text will remain so you won't be left with a blank wristband. Our Ink injected wristbands are great for:
Showing support for loved ones
Fundraising for non-profits
Brand awareness
Marketing events
Supporting sports teams
Party favors
Cancer bands
I am pretty sure they turned out good my cousin got them I haven't seen them but she loved them
Bad customer service
Said you would redo them wrong color and nothing
They never came
I never got them I don't know where they are
Nice Quality.
Very nice, I will definitely order from here.
Great product
Well made and delivered on time (in fact early). Received bonus wrist bands as well! Thanks!